I have this really great friend… her name is Tina Walker. I consider her my confidant in just about everything… art workshops, creative brainstorming, product design and last but should have been first, friendship.
One of my favorite things about Tina is her damned BRAIN! It is so FULL of creativity, it just OOZES out… there's so much extra goodness seeping through the seams that she does these collaborations where she invites other artists to play around in her ideas. This is such one. It's called the Traveling Canvas. The original idea was to work on a canvas for a little bit with a prompt, then send it along to another artist. well… COVID happened & she rearranged her idea. We each worked on a canvas, and there was a prompt, but we worked on our OWN canvas each week, with prompts from the other artists.
These are my results!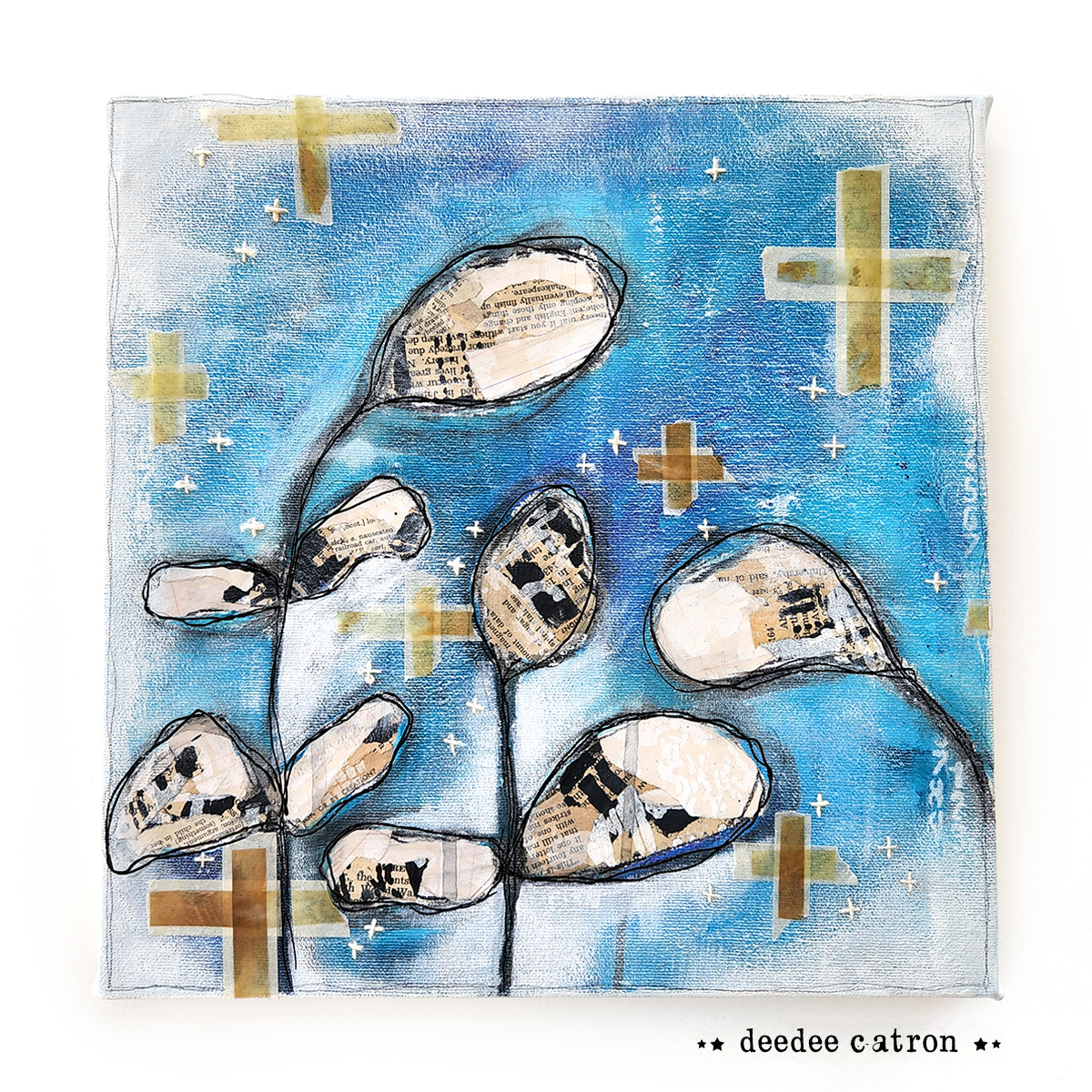 There were really quite a few prompts I had to stretch & wiggle in as they were a bit uncomfortable and not my normal go to. Which is certainly one of the reasons I signed up for this project. I loved making my own style & choices work inside some of them.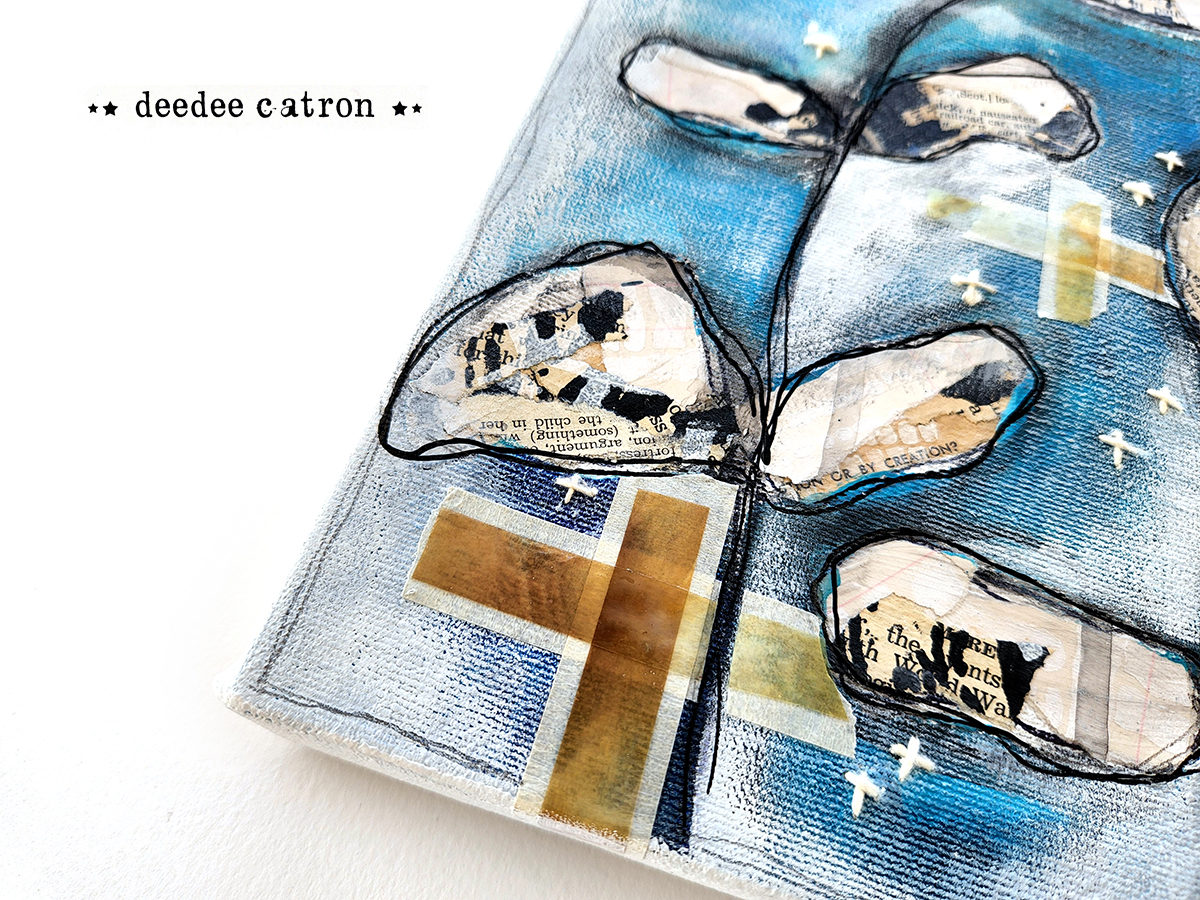 Some of the prompts included fluid colored medium, using a water soluble product to draw…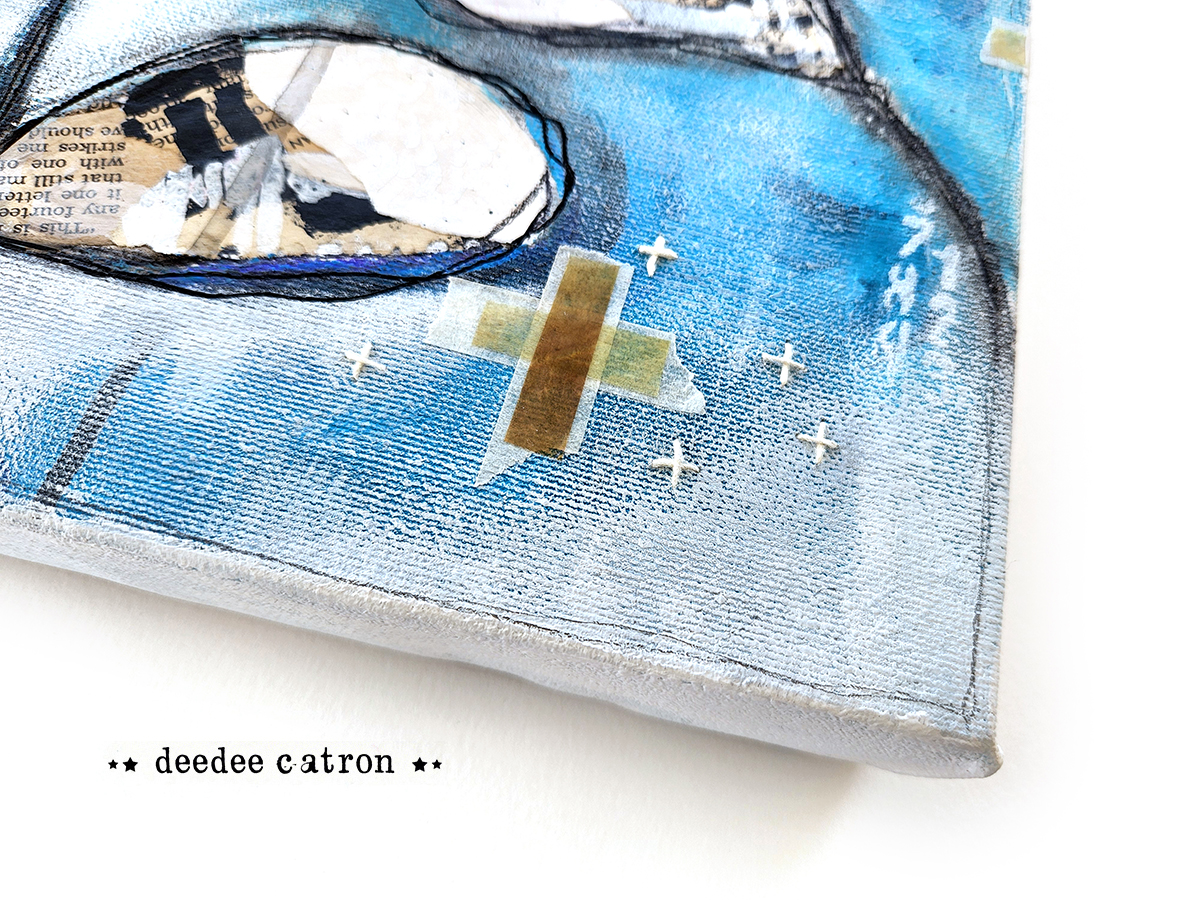 stitching on your canvas, or stitching on a piece and attaching it to your base, collaging using stenciled fodder, using tapes (washi, masking, etc)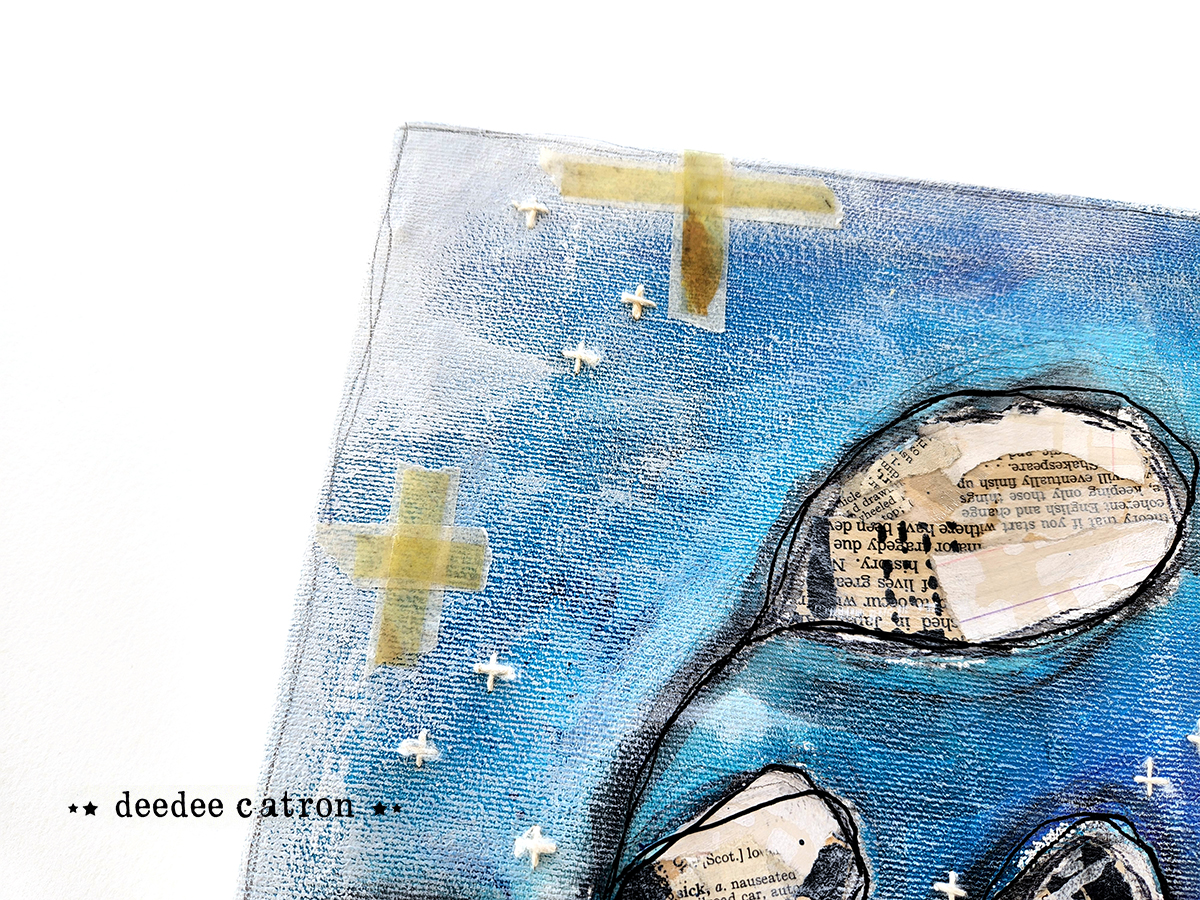 & a few others that lent their hand and wild ideas to this beauty of a piece! I am really REALLY happy with how it turned out. Make sure you check the StencilGirl blog for the other pieces.
Supplies:
Stencil Girl Seth Apter's #s Stencil : https://www.stencilgirlproducts.com/stencil-numbers-seth-apter-p/l184.htm
Stencil Girl Tina Walker Cathedral Arch Stencil : https://www.stencilgirlproducts.com/stencil-Cathedral-Arch-Tina-Walker-p/s695.htm
Stencil Girl Tina Walker Stone Face Stencil : https://www.stencilgirlproducts.com/stencil-Stone-Face-Tina-Walker-p/s696.htm
UmWowStudio Old Tape : https://umwowstudio.com/product/vintage-tape/
Golden Fluid Acrylic : https://amzn.to/38p6ntO
Liquitex Gesso : https://amzn.to/3k5Uc7B
Daler Rowney Acrylic Inks : https://amzn.to/3EGaOMR
Stabilo Marks All : https://amzn.to/3vaL4oq
Posca Paint Markers : https://amzn.to/3LcjSeQ
Vintage papers
Fluid Matte Medium : https://amzn.to/3EMsaYf