I'm just not even sure I really believe it yet!
I was invited by the talented Michael Grey Factory to supply some artwork to be printed on the fabulous BIRKENSTOCK SANDALS!
OH. EM. GEE! look at how INCREDIBLE these look!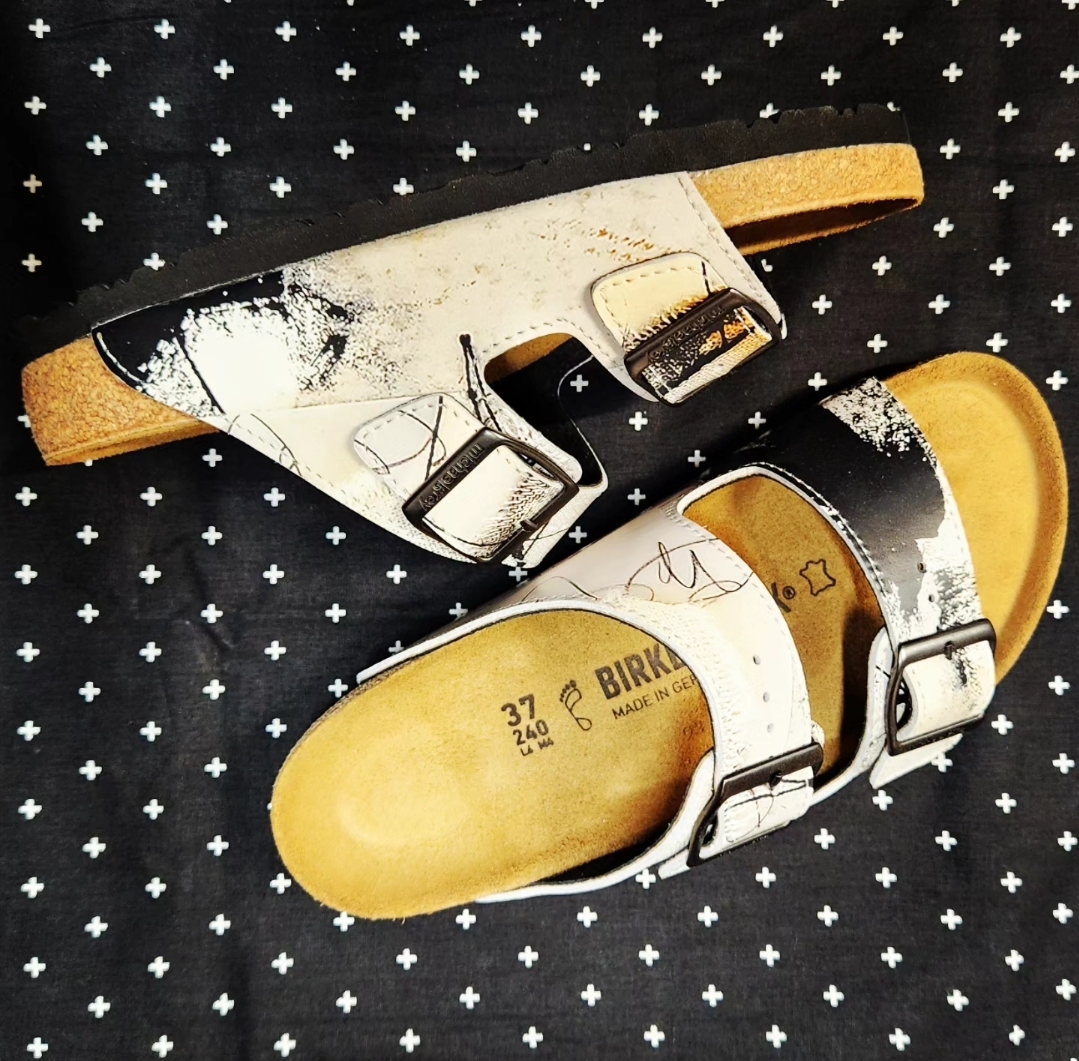 This pair is a more subtle look based off a piece of artwork with lots of translucent layers & graphite. 
They'll look beautiful with any outfit.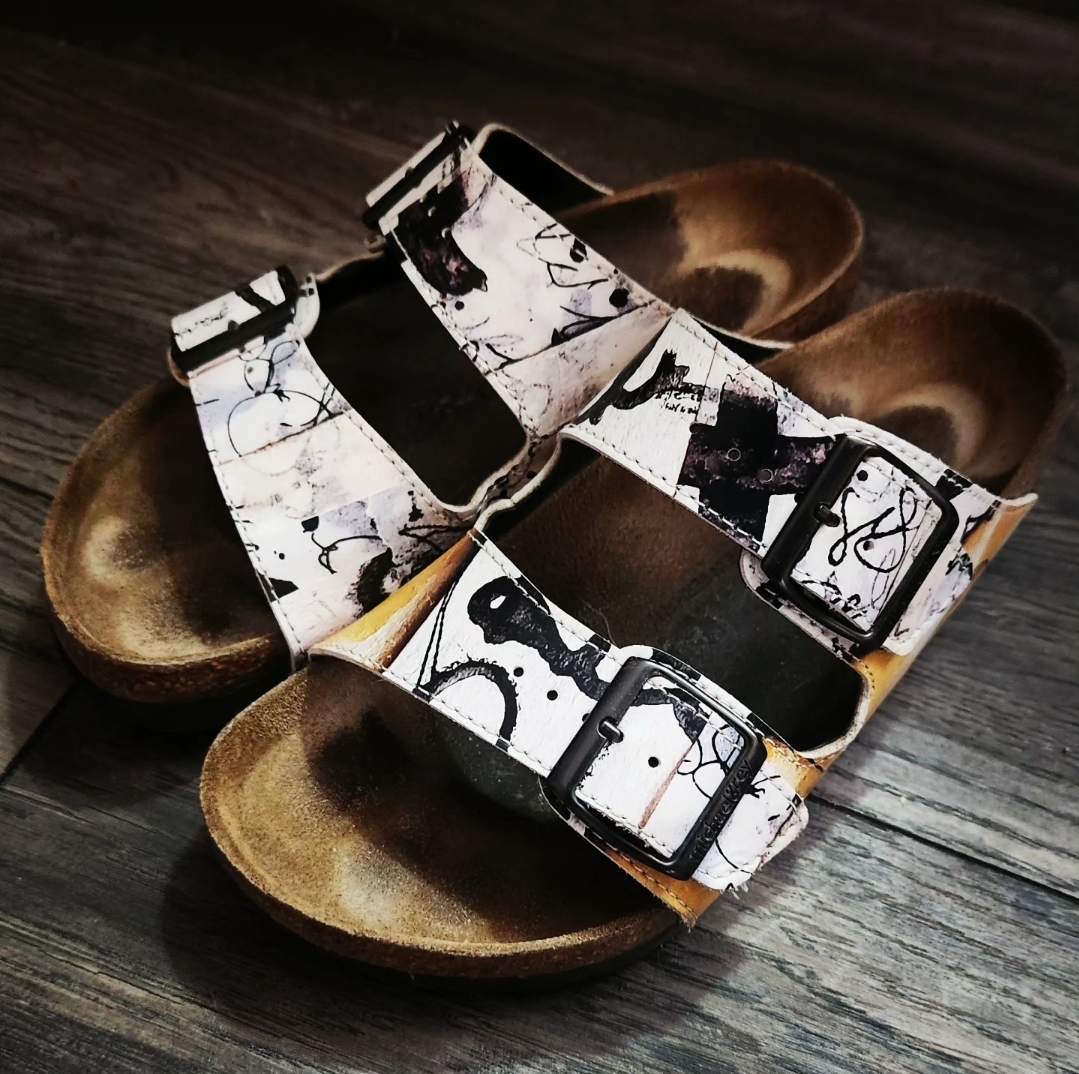 This pair is BOLD with a bright mustard yellow portion & loads of black & white marks.
Can we say conversation starter!?