it is TRUE >>> it's oFFICIAL. the Artist Almanac is coming back for 2024! How could we not after 2022 & 2023?!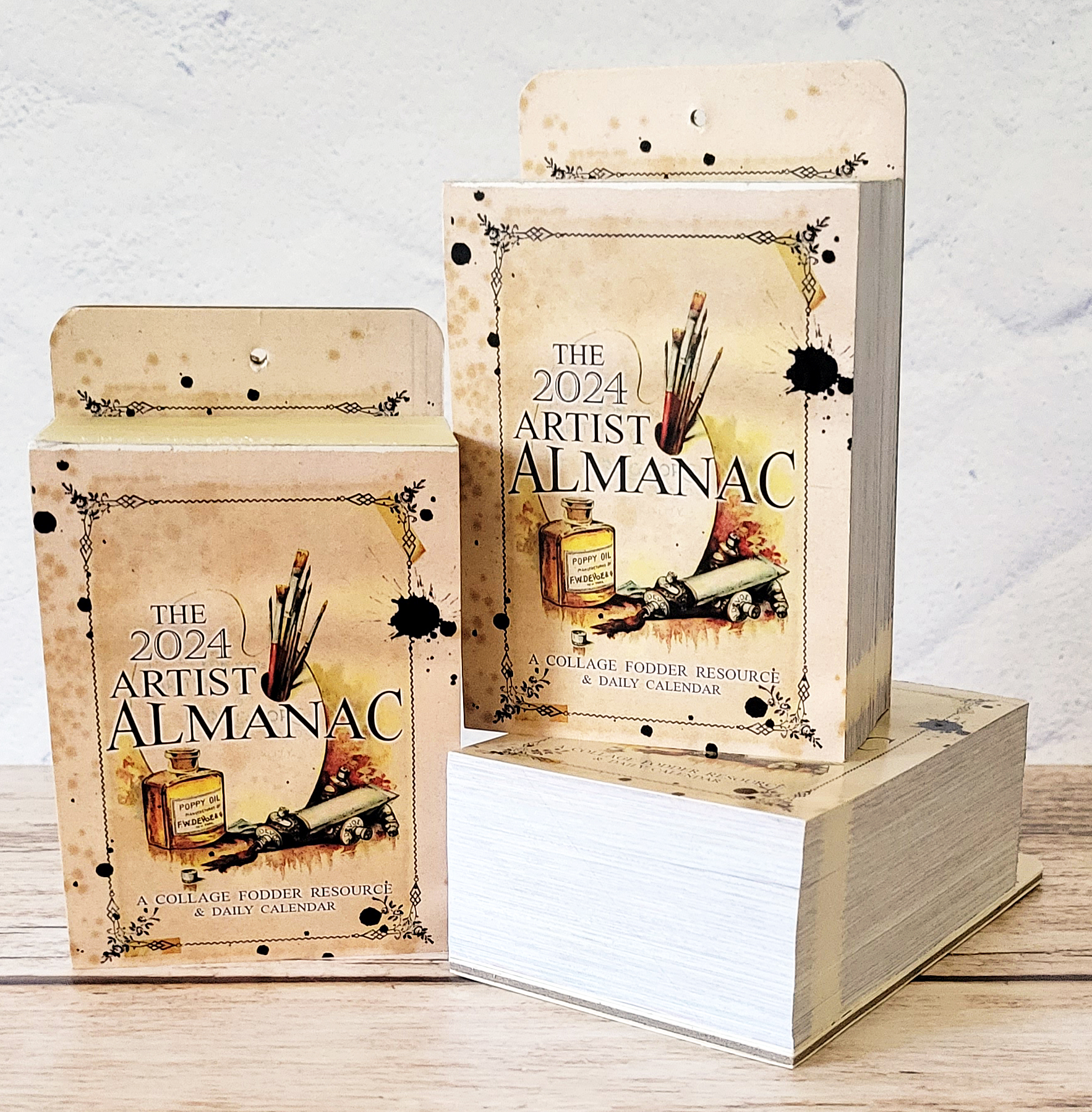 ONE (1) part calendar + ONE (1) part inspiration = a whole LOT of collage material.
18 talented artists bring you an entire year's worth (qty 365) of daily collage able artsy bits of paper. Tear it away each day to reveal a new piece of work from one of 18 involved & use the past days as an art supply. It can't get any cooler and awesome than that!
The Artist Almanac calendar is an amazing 2.75 x 3.75 inches of incredible! Simple perfection.
Each year we've sold out — the best way to get one is to be on my newsletter sub list >>> you'll get the quickest notification via email w/ a clickable button to purchase!
The 2024 almanac is made of beautiful works by 18 different artists:
| | |
| --- | --- |
| DeeDee Catron | |
| Tina Walker | |
| Niamh Baly (Australia) | |
| Michelle Schratz (Germany) | |
| Jenny Grant (Sweden) | |
| Arlyna Blanchard (China) | |
| Kecia Deveney | |
| Kim Collister | |
| Lindsay Ostrom | |
| Laura Dame | |
| Andrea | |
| Seth Apter | |
| Laquisha Hall | |
| Ann Barnes | |
| Kim Hamburg | |
| Louise Muzio (UK) | |
| Kirah Van Sickle | |
| Christine Karpiak (Canada) | |