Today I am joining in on the StencilGirl column my incredible friend Tina Walker writes!
Every couple of months she challenges artists to create a project with a particular theme.
This time it's Affirmation (and/or) Tarot Cards — super inspiring!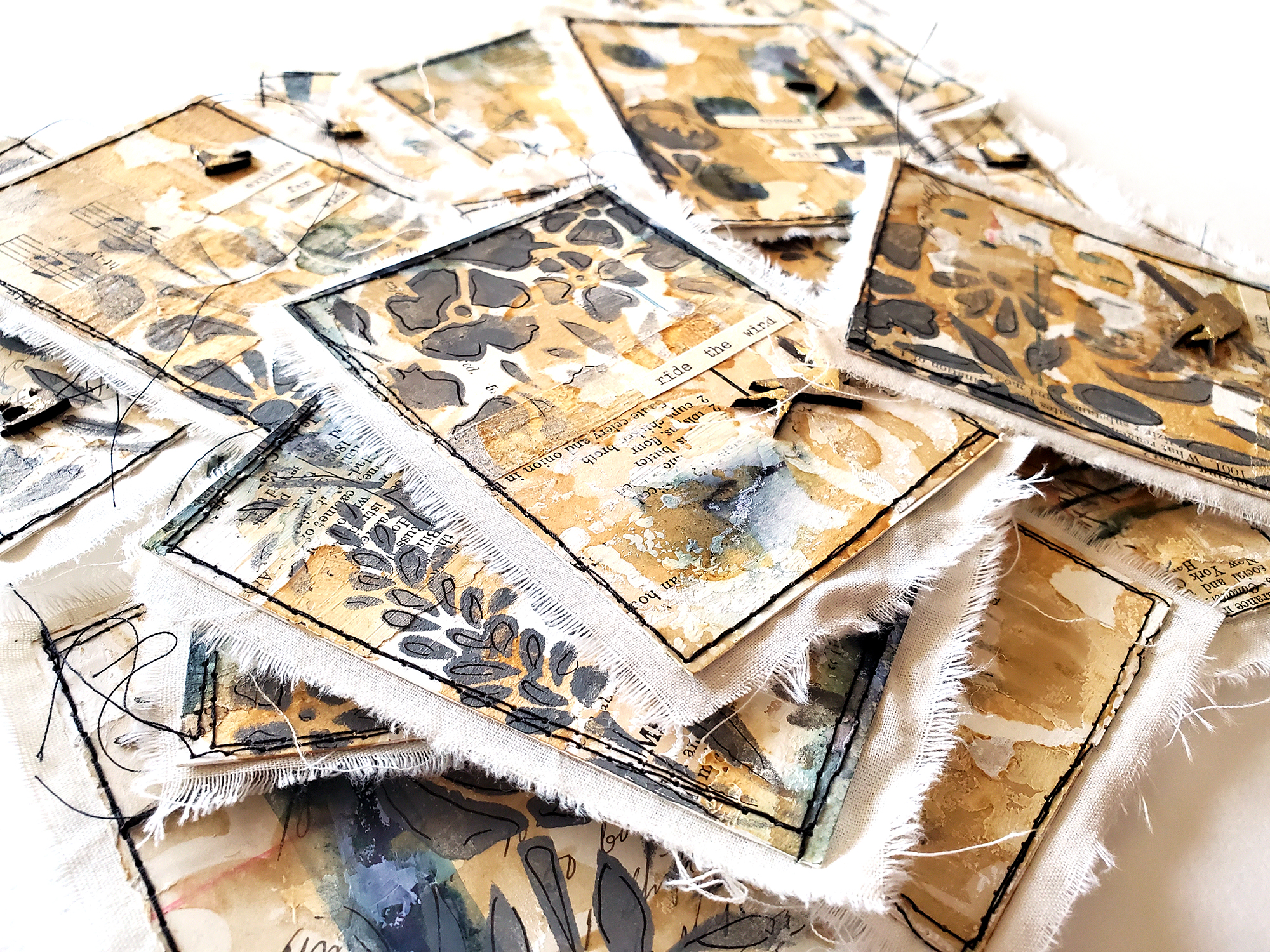 I chose to go with a watercolor base, lots of collage work, stenciling, doodles, chipboard, typing and stitching to create these natural flighty inspired affirmations. Here are a few more photos, a supply list. Also pop by instagram for a flip through of all cards!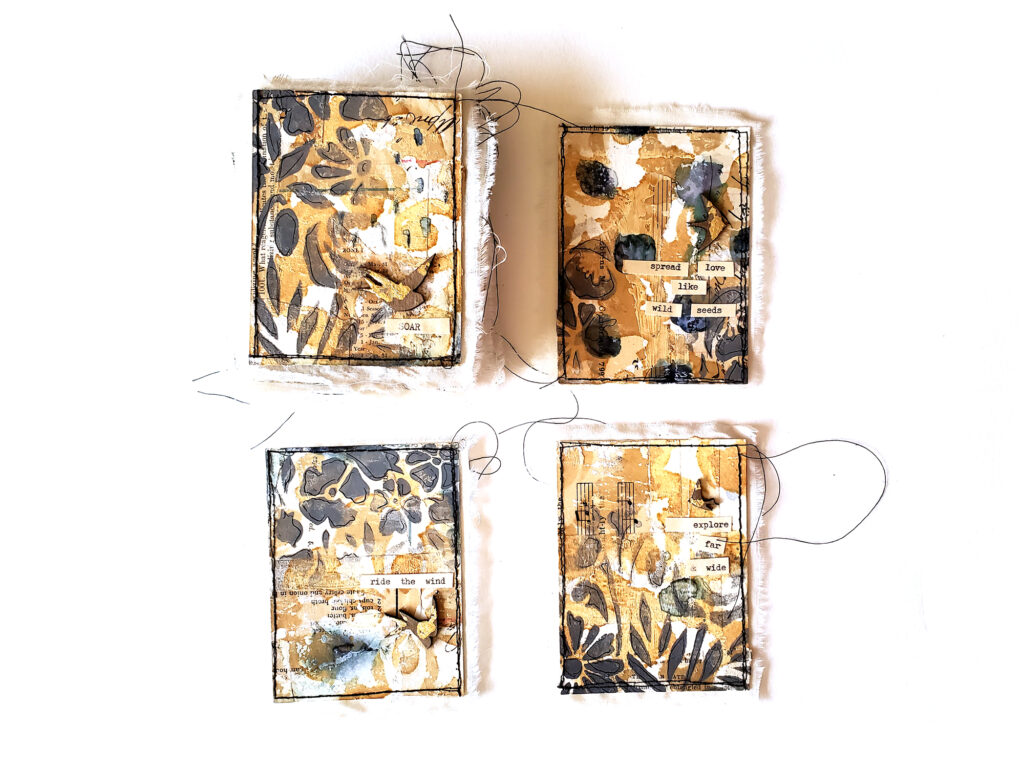 Versailles Stencil by Nat Kalbach
Garden Flowers Tile Stencil Small
Interesting Dots Pattern Repeat 
Swallow Mash by UmWowStudio
Canson Watercolor Paper
Vintage Ephemera
Gesso by Liquitex
Muslin
Sewing Machine & Stitching
Instant Coffee
Speedball Elegant Writer
Gel Medium
Gold Foil
Amsterdam Acrylic
Black Pen
Brushes & Water