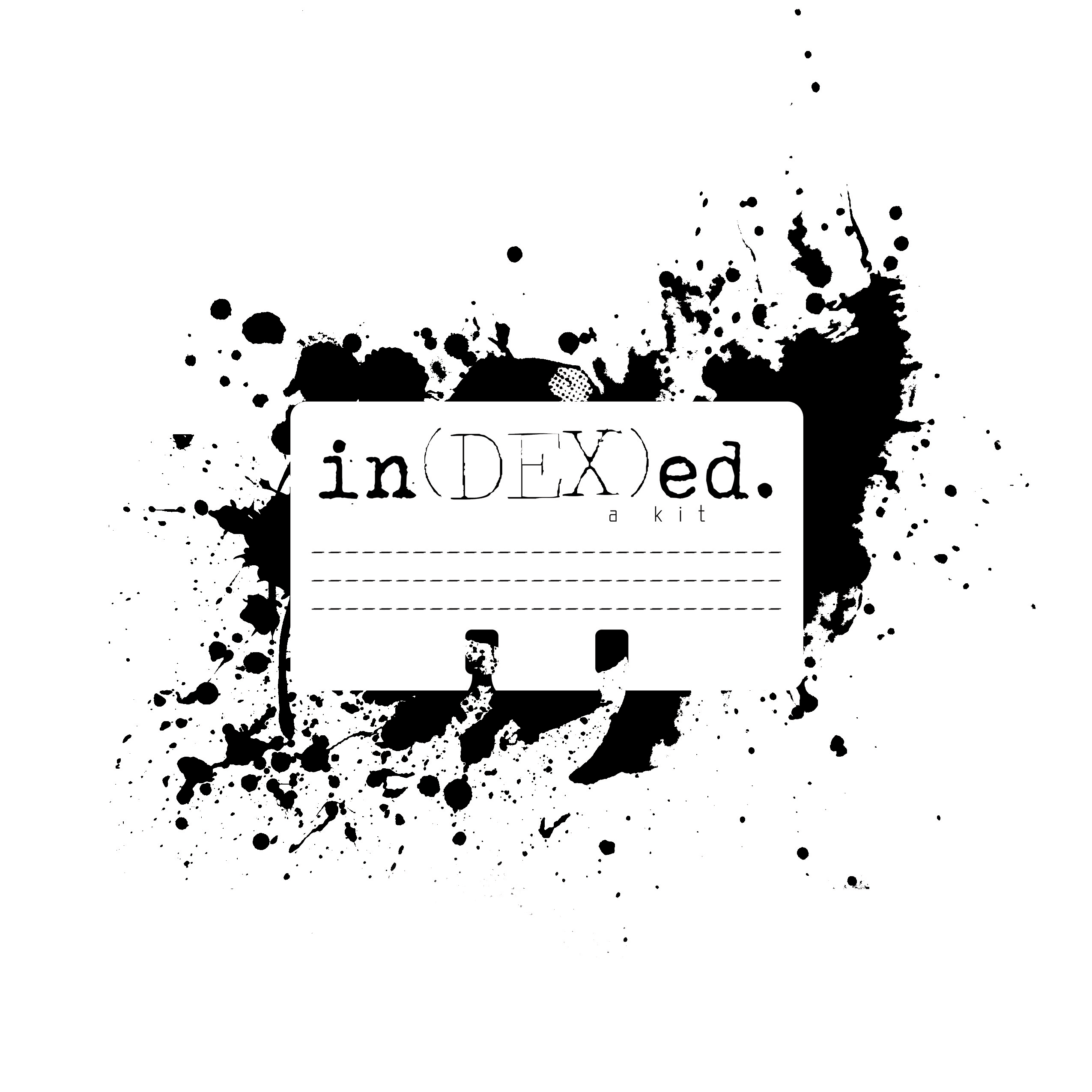 when a good idea becomes a GREAT idea
—from Tina Walker & DeeDee Catron
in(DEX)ed. started out as a live workshop celebrating the 3D awesomeness that can be achieved with chipboard. Tina & DeeDee brainstormed, prototyped & mocked up a buildable chipboard roloDEX tray, coordinating & super unique chipboard roloDEX cards & a slew of other artist designed products. It was offered as a live online 2day workshop with kit & amazing projects.
It sold out like GANGBUSTERS, as others loved the idea, too. YAY!
Tina & DeeDee were super enamored with the ease at which in(DEX)ed lent itself to product design, a skill & process they are very passionate about. Both are very driven by offering new & innovative art supplies to use in mixed media works. SO, after a lot of chatting, planning, MORE brainstorming & shuffling a few things around… a new idea was formed.

This is the next generation of in(DEX)ed… in KIT FORM!!!
in(DEX)ed. a kit is an every other month themed box of supplies conceptualized, artist designed & offered in conjunction with tutorials on project creation.
>>>THE KIT
Every kit has a central theme that comes complete with the following, a core set of products creatively designed by Tina & DeeDee, all new & never before seen:
Chipboard roloDEX Card
Chipboard MASH
20×30 piece of printed tissue paper
A package of diecuts
A roll of washi tape (10m long, widths vary)
+ at least 2 items from the in addition list below

↓

↓

↓

Prerecorded inspiration on using the kit a la Tina & DeeDee tutorials
>>>In addition each kit will have a few more products that will vary depending on theme. They may be (but are not limited to) things like:
Authentic vintage ephemera
ribbons
fibers
fabrics
handdyed stuff
stencils
stamps
wax seals
clips
ceramic buttons
paper sheets
vellum or acetate sheets
additional diecut packs
and or washi tape rolls
rubons
stickers
+more
>>>THEN! (because the fun never stops) there will be optional add-ons available for each kit. a very limited selection of exciting products that coordinate by monthly theme. The list of potential product types is the same as the in addition list above & really includes anything Tina & DeeDee find themselves dreaming up.
>>>Upcoming THEMES (so you can plan accordingly)
October 2022: Bugs
December 2022: Paper Dolls
February 2023: Metallic
April 2023: Anatomy
June 2023: Seeds & Roots
August 2023: Art Supplies
>>>There are 3 ways to become a kit MEMBER.
Read through the options carefully, as each one has its own benefits. See the graphic below.
Year Long Sub : prepay for 6 kits. save 10% for $470 total. Receive the brand new DOUBLE sized tray free in your first kit. Receive a free in(DEX)ed. collector's pin. Get first dibs on the limited add-on products (1 week before others.) Lock in current price for 12 months. & Get access to an exclusive tutorial.
1/2 Year Sub : prepay for 3 kits. save 10%. $235 total. Lock in current price for 6 months.
SUBSCRIPTIONS NO LONGER AVAILABLE. A LA CARTE ONLY NOW
A La Carte : pick & choose which month(s) you'd like to order. They become available on the 1st of their designated month. $87 includes domestic shipping as of the LAUNCH of this kit. However, we cannot guarantee, with the ever fluctuating industry prices & shipping fee rises, that the price will stay the same.
*additional shipping for international orders will be billed at time of shipment, the first one is included at checkout. no coupon codes or other discounts can be applied to in(DEX)ed. a kit.
>>>kits start shipping the 1st of their designated month
Year Long & 1/2 Year subscriptions can be purchased now via the button below. If you're interested in A La Carte, sign up for our newsletter HERE. A La Carte will only be available if all subscription kits have not been claimed & will be available on the 1st of their designated months as noted above.
A La Carte only available :
If you've made it this far, it's only fair we show you one of the most exciting parts of in(DEX)ed. a kit.
Because… In addition to all the new kick ass products that Tina & DeeDee have been designing for the themed kits, they've worked up a brand new roloDEX tray that is beyond anything you've seen before…
it's a DOUBLE TRAY.
What does that mean? well feast your eyes upon the beauty that is a deliciously double wide tray with TWO tracks: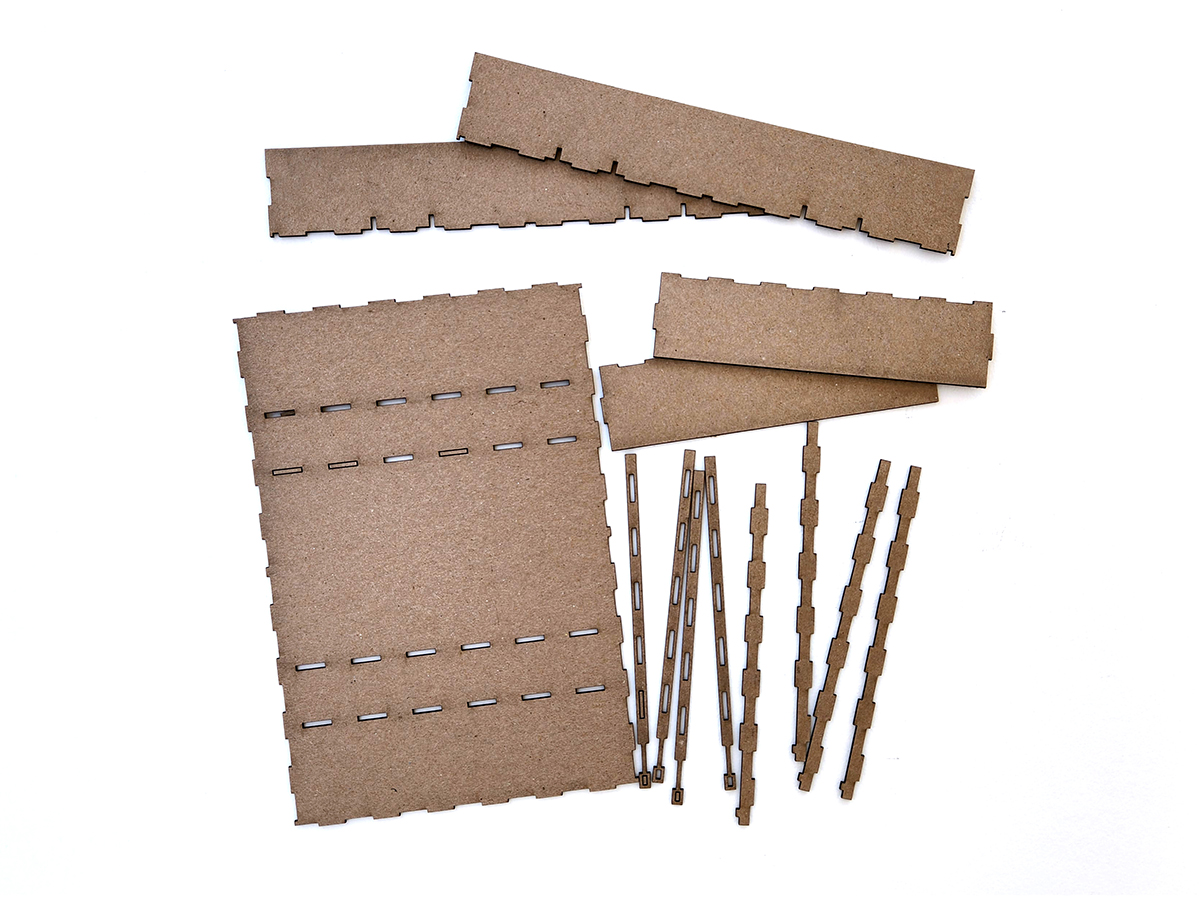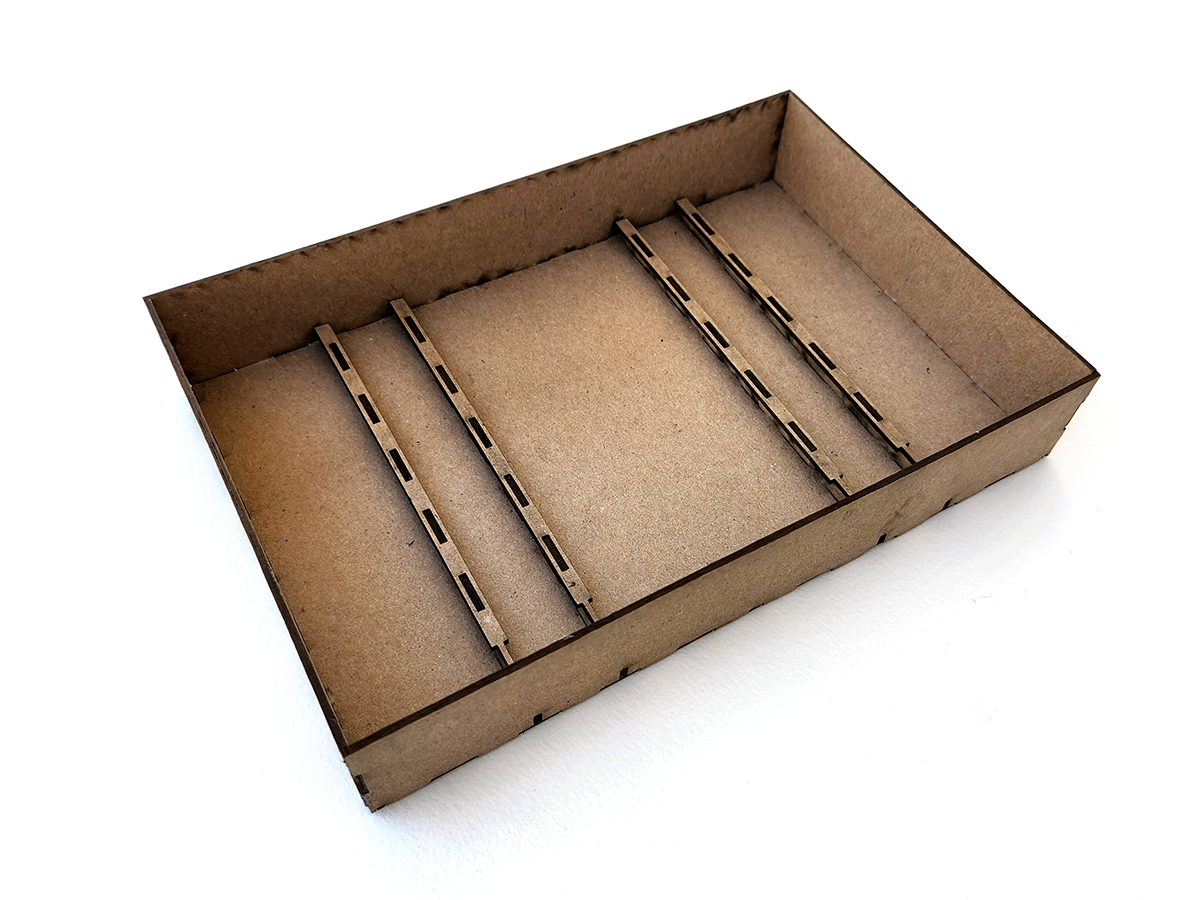 Man oh MAN!
We are going to spend ALL YEAR filling this baby with amazing roloDEX inspired dimensional art cards. A double track tray is included in the Year Long Subscription, mails with the first kit. It is available for separate purchase with the 1/2 Year Sub & A La Carte choice. There will be special cards that fit both tracks — hint hint!
Inspiration Gallery:
The following photos are examples of things that CAN & HAVE been done so far with the vast variety of roloDEX options available. They are not photos of what's to come, but past examples.
The sky is the LIMIT from here on out! >>>