inDEXed. a 3D roloDEX experience
—$197
Tina Walker & DeeDee Catron delightfully invite you to participate in a one of a kind online workshop. Two artists, two distinct styles, a smattering of techniques & one KICK ASS project.
– Introducing in(DEX)ed –
a 3D roloDEX experience you never knew you wanted, but an art experience you will never forget!
When
: August 6&7th : 9am – 3 pm PST both days with breaks. 
Where
: LIVE via Zoom! You'll get to stay at home, surrounded by your favorite supplies (& some we send you!) in your jammies, with your tea & coffee, just making good shit. 'cus that's what this is… good people making good shit.
What
: A live online workshop! The project is a roloDEX tray with altered 3D chipboard roloDEX cards. Check the amazing workshop samples below. 
How
:
Sign up here
: : make sure your info is CORRECT! Price includes 1 kit mailed to you.
(Special note for international students – you will be charged a standard international shipping fee at checkout.  Due to variations in international shipping cost, you will be responsible for any additional shipping on your kit.  You will be contacted with details.  Any excess shipping costs will be refunded)

Please make sure you've created an account & your info is CORRECT!
A kit will be mailed to you.
Price: $197 USD
>>>Workshop price INCLUDES PROJECT(s) KIT!
No need for an additional purchase for supplies except for mixed media basics listed below.
The workshop KIT includes lots of brand new artist designed products including:
Chipboard buildable RoloDex Tray (say what??)
Various chipboard RoloDex Cards
Chipboard crow, film strips & viewfinder reels
Manilla Tags
Ephemera
Various fabrics, fibers & sari ribbons
Acetate
Rubons and or tissue paper
Index cards
Digital downloads
You will learn how to make at least 4 different cards and more if time permits. Be ready to fill your roloDEX will all sorts of kick ass fun!

General Supply List:
Please have on hand from your own stash (use what you have! links are suggestions & affiliates) :
Gesso
Embroidery floss (various)
Adhesive (Your favorite + fabri-tac/fix, matte medium & 2 way zig glue pen)
Waxed linen thread
Your favorite fibers, twines, ribbons etc.
Washi tape
Coffee
Watercolors
Favorite ephemeras
Black pen : 
https://amzn.to/3HqNnYY
Crackle Medium
Glazing Medium
Black Acrylic
Gold Foil : 
https://amzn.to/3MZmeOk
Paint or Ink in your favorite colors
Water
Scissors
Black paint marker (paint and a sponge will work) : 
https://amzn.to/3mL2UcM
Suggested : The Heidi Swapp Memory Decks Punch : https://amzn.to/3xshcEa
& anything else you think might make a great addition to your tray!
REQUIRED : Please have the actual tray put together prior to the workshop. An instruction video will be provided prior to the workshop for more details.
Seats are LIMITED. Absolutely no sign ups after July 22nd so that we can get kits mailed and delivered before the workshop.
(International students – please be aware of international shipping timelines. If you sign up late, your kit may not arrive in time for the live workshop)
HUGE announcement to be made during workshop – come with bells & for first dibs♥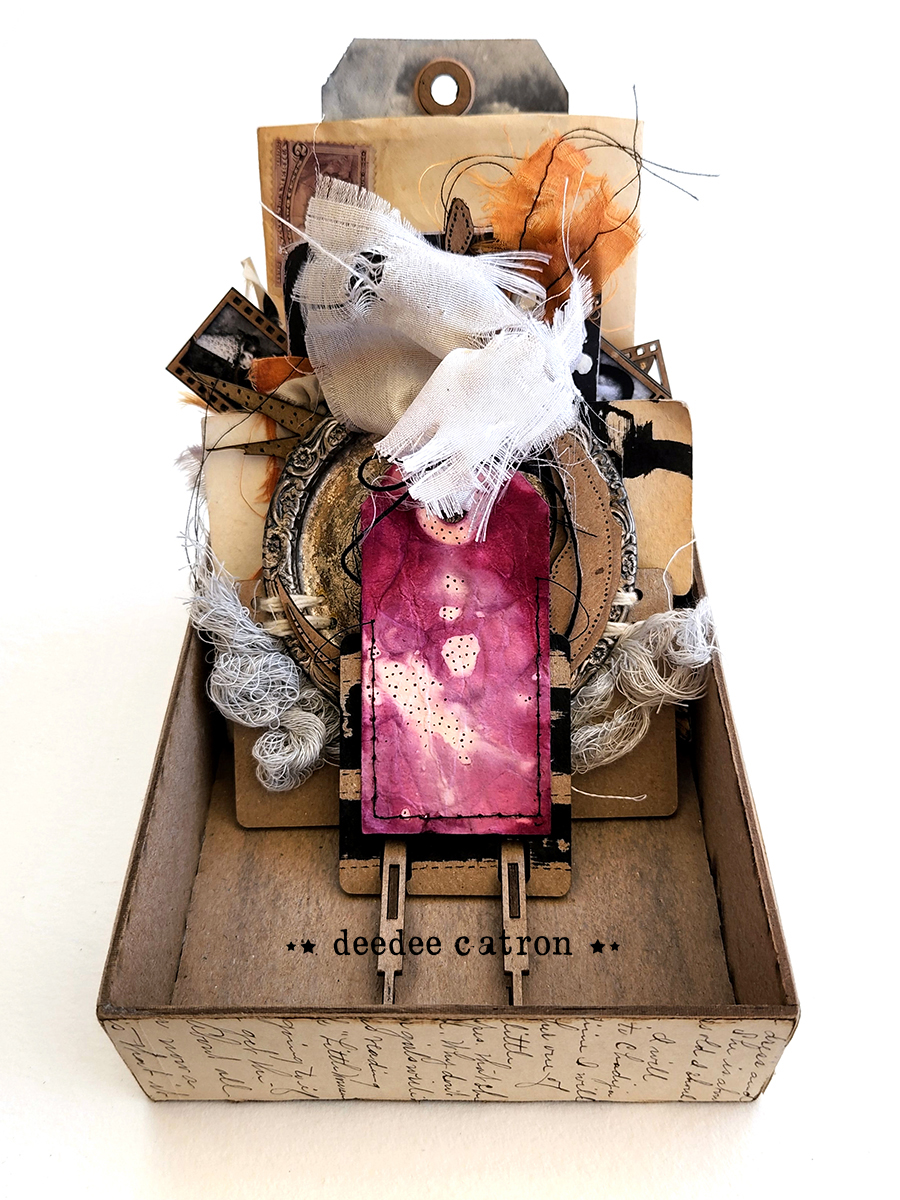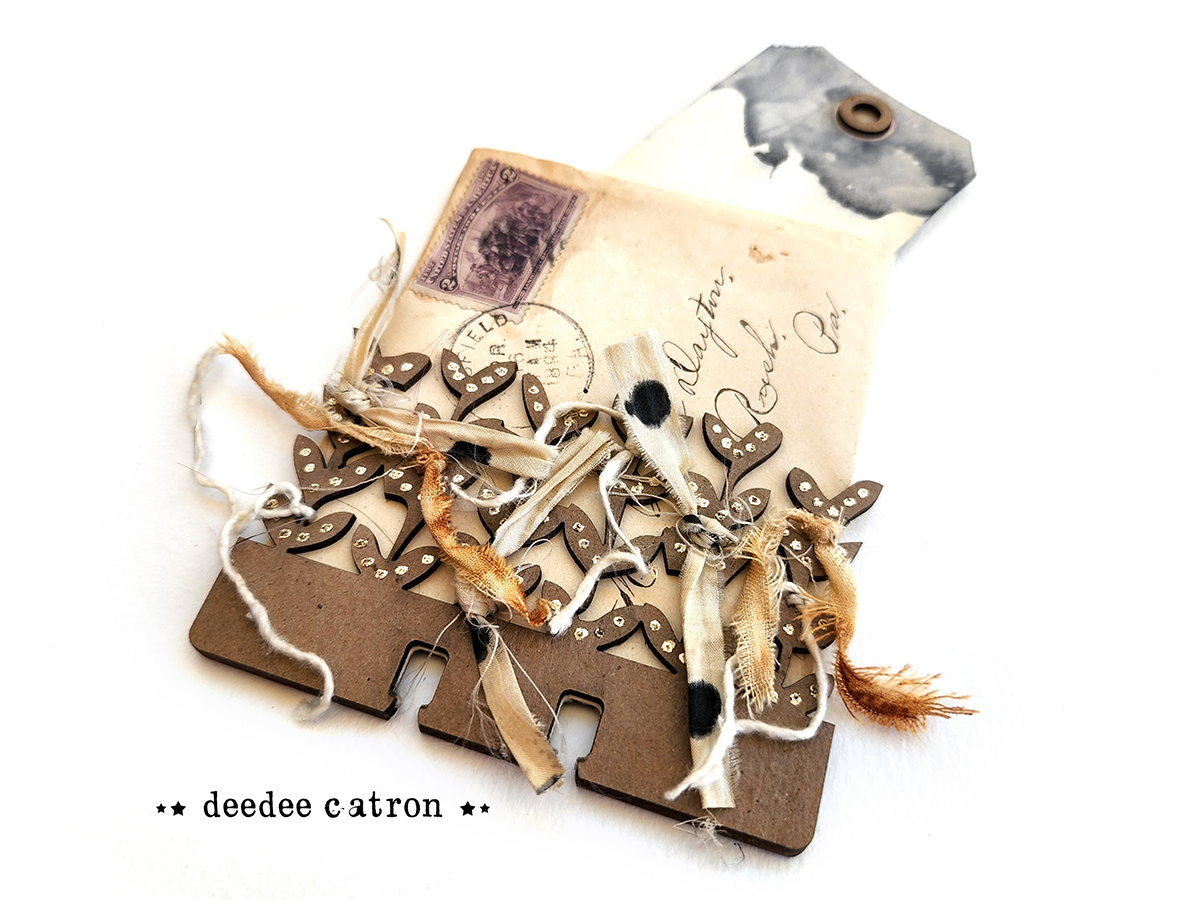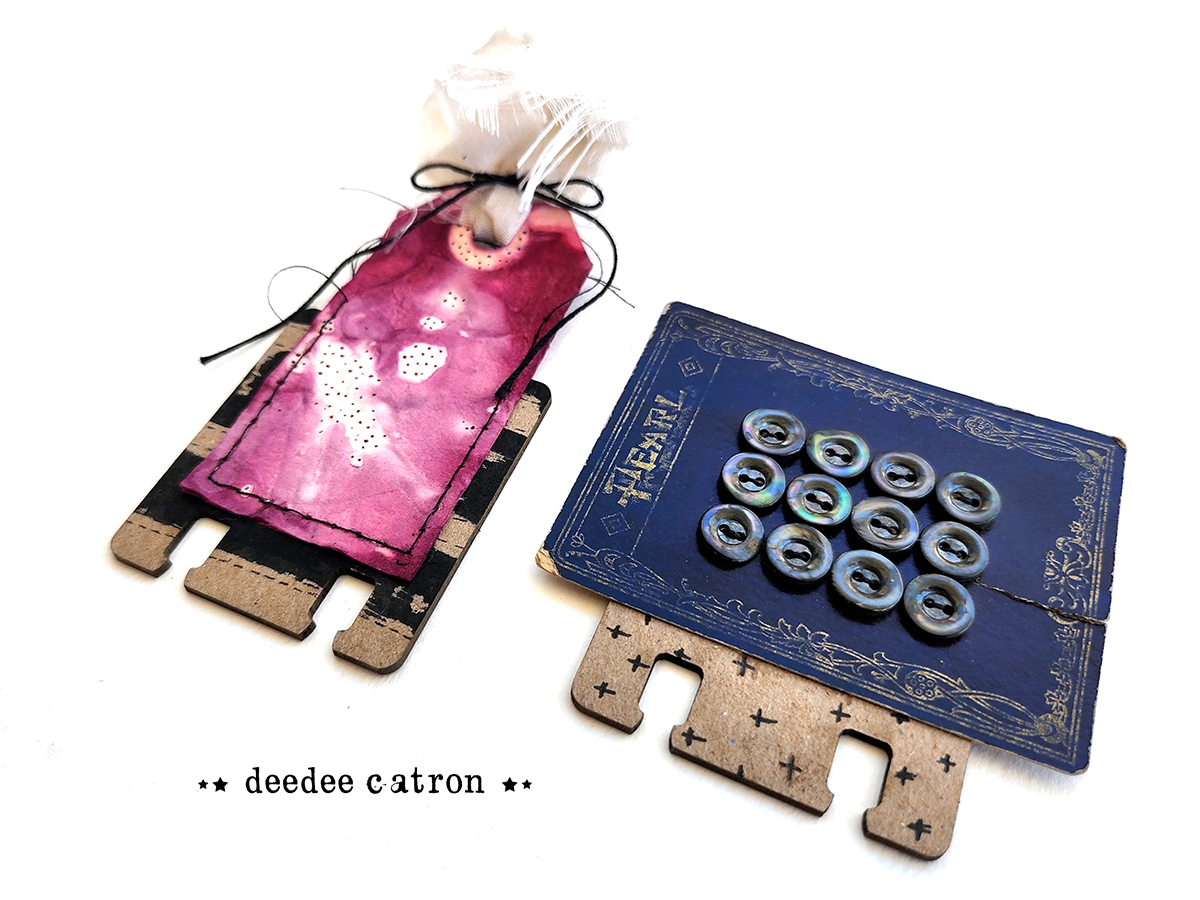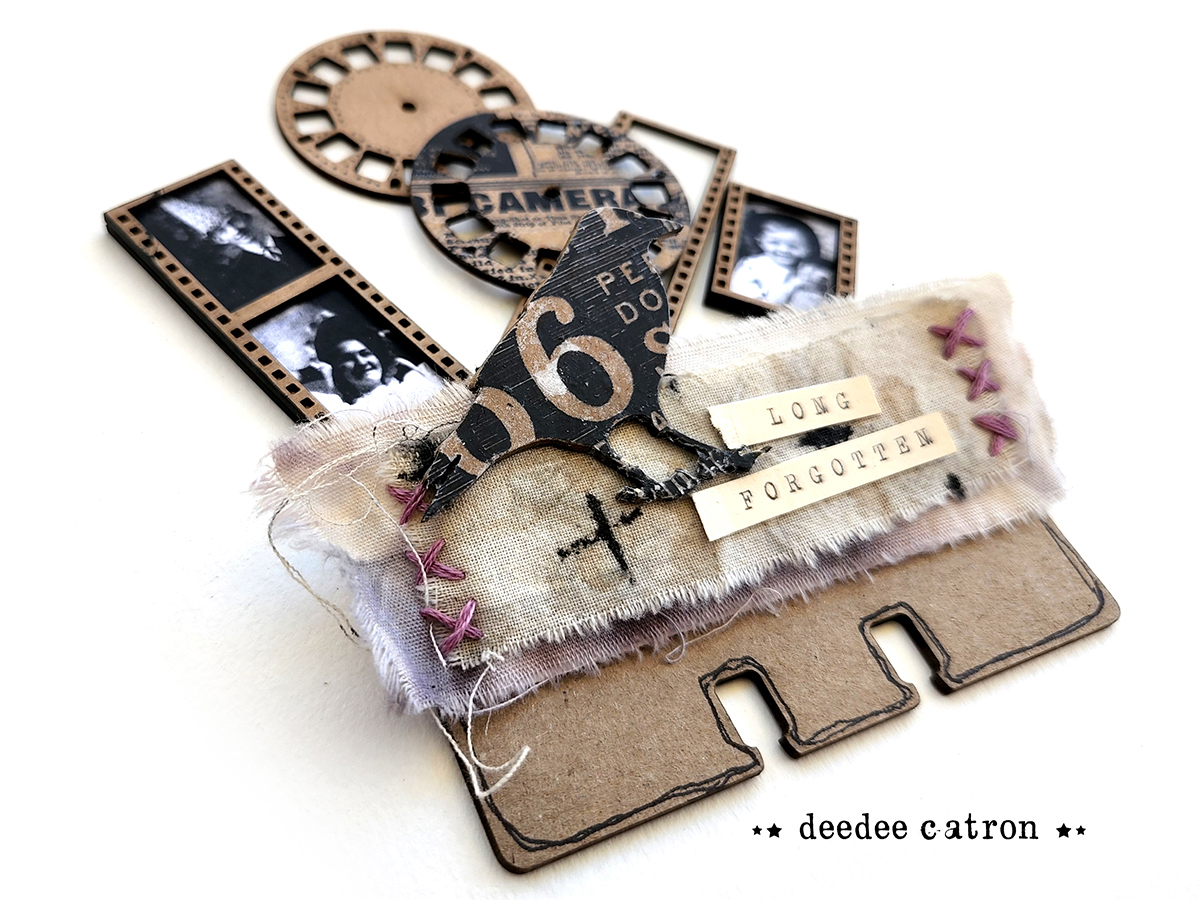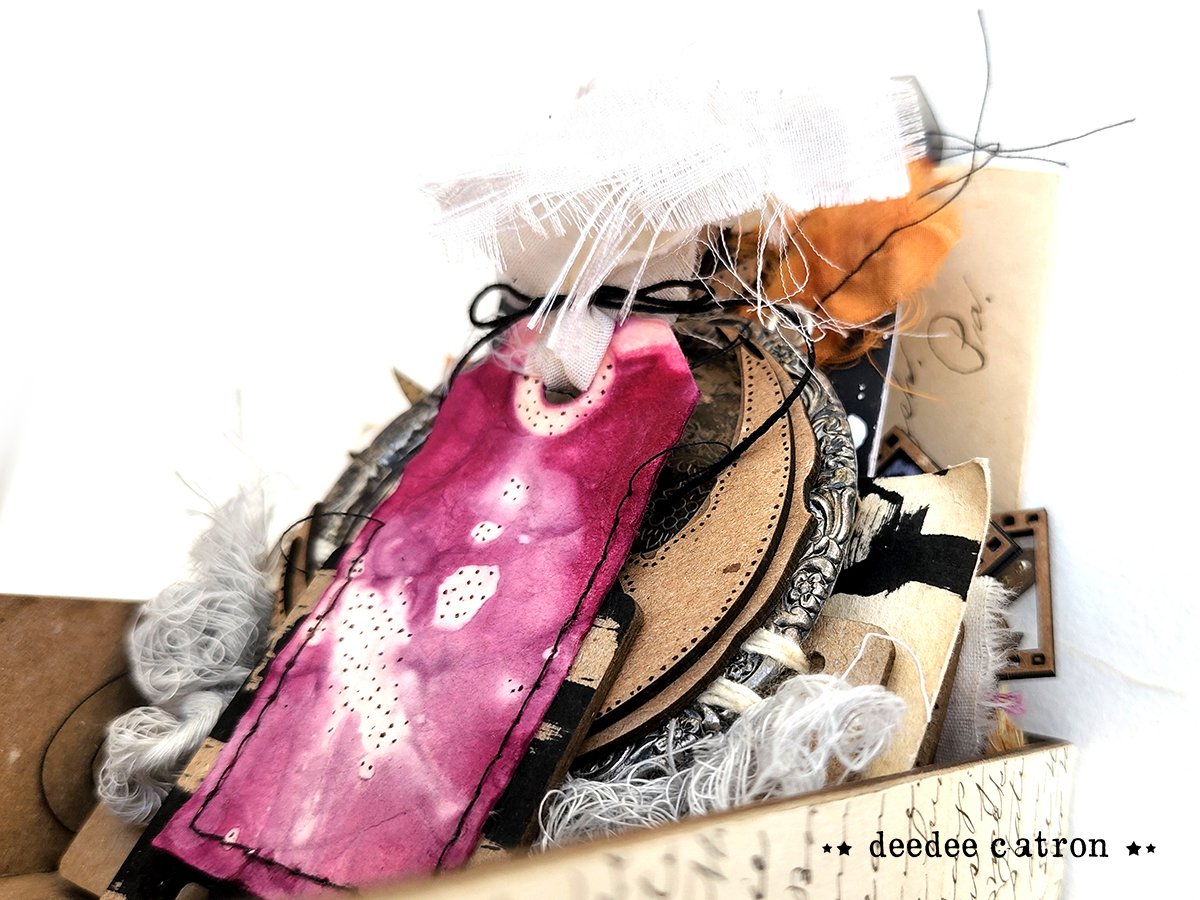 ↑Some of DeeDee's inDEXed work
↓Some of Tina's inDEXed work