Whoooooah baby! check this out! :O
I joined up with Tina Walker, Stencil Girl & a few other great artists to do an ALTERED UMBRELLA CHALLENGE.
Um. YES PLZ> Right up my ALLEY. Here is the post with all the finished umbrellas
& here is MY umbrella!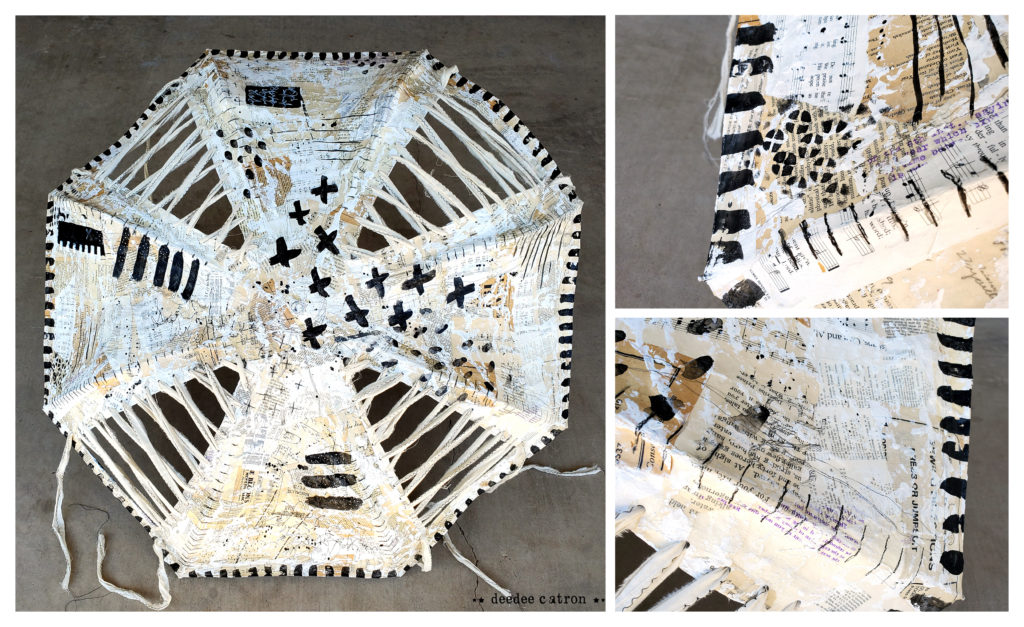 I LOVE IT! It has SO MANY man hours : between 40 & 60.  I took an actual umbrella, full sized (even used it in the rain once before i got to work on it, haha).
I started by opening up the umbrella & cutting triangles out of every other section. I made a pattern out of cardstock, cut & prepped & plaster gauzed the entire thing… twice. It still retains the original umbrella shape, handle & all. The 2x plaster coverage assured me a nice rigid piece to work my magic on.
Lots of collage & layering up my favorite bits of book text, vintage ephemera, old receipts and so much more. There's ALSO tons of mark making with my favorite #deedeesmarks combined with awesome stencils from Stencil Girl.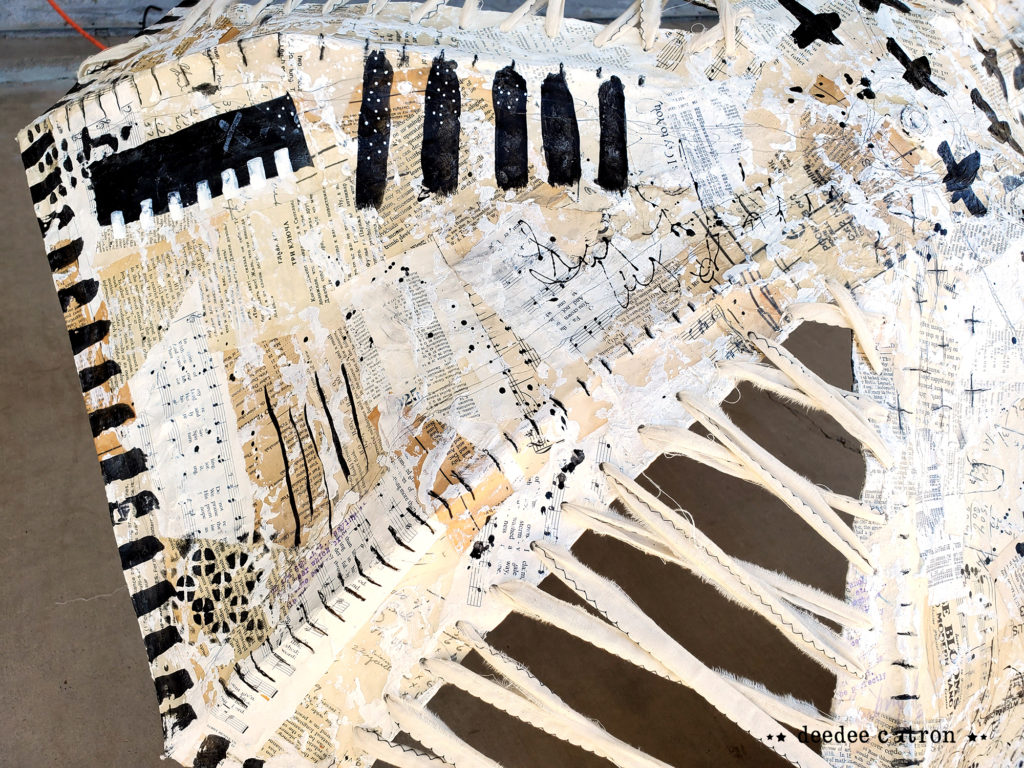 Stencils used :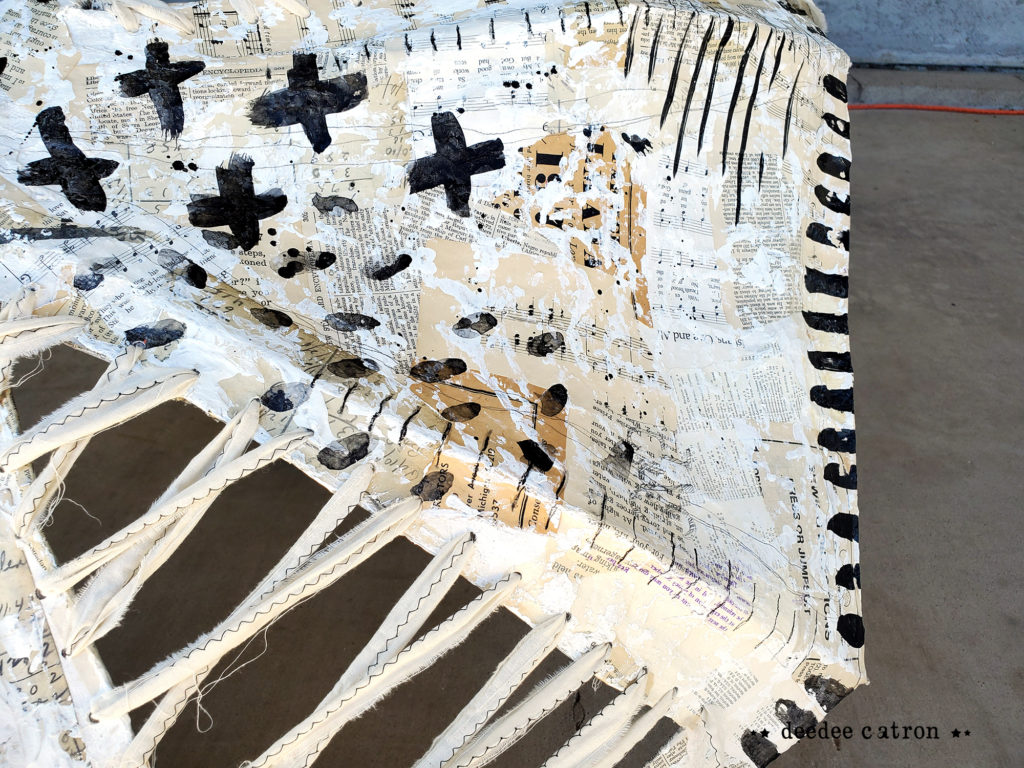 The weaving is stitched muslin woven through some HAND Punched holes- holy hellzba that was a chore. haha.