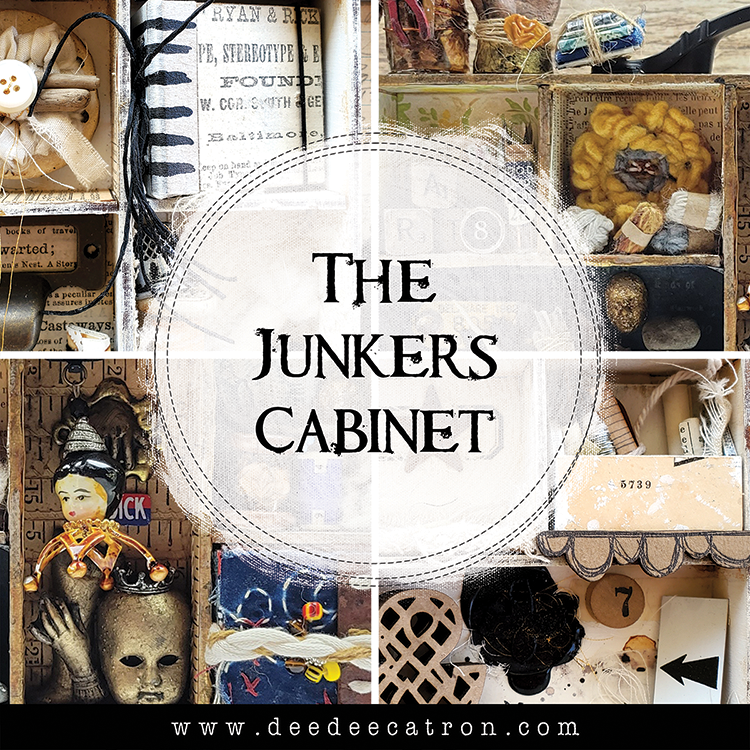 The Junker's Cabinet
—$775
4 day workshop!
2 Artists – DeeDee Catron & Tina Walker
– 1 full day of antiquing (may be 2 half days)
– Assemble & alter your own printer's tray
– 2 miniature books full of techniques
– Round loom weaving
– Molding and resin casting
– Coffee staining
– Mark making
– Wood and chipboard alteration GALORE
– Hand Stitching
– Ceramic vintage-inspired spools
+more!
Email Tina to register : adogslife13@hotmail.com
November 3-6, 2022
9:00 am – 4:00 pm
Tina Walker's Home Studio in Palmyra, PA
Are you a junker at heart?  Do you adore miniatures and mini projects? Do you like to combine the old with the new?  Then you will not want to miss this workshop! 
This 4–DAY (Yes = FOUR DAYS) workshop will show you how to assemble a Junker's Cabinet and fill it to the brim with handmade projects and junkin' finds.  
 You will create TWO miniature books with techniques learned during the workshop, alteration techniques on exclusive UmWowStudio Wood and Chipboard pieces, Mini Ceramic Loom weaving, Coffee Staining and Mark Making Wonders, Handstitching, Mold and Resin Casting with found objects, Ceramic Vintage Inspired Scrolls and SO MUCH MORE! 
The workshop includes 1 (one) full day of antiquing (the day may be split between workshop days depending on the final schedule).  
PREREQUISITES : Must have basic collage, hand stitching & mixed media experience. This is not a basics class! this is a technique building workshop.

We want you to have fun and not worry about bringing an entire suitcase of workshop supplies, instead we want you to fill that suitcase with vintage goodies you've purchased during the workshop, so the supply list is very limited. 

Supplies:
Favorite Mixed Media Supplies to decorate your Cabinet
(gesso, acrylic paint, modeling paste, crackle paints, sprays, inks, matte medium, gel medium (or E6000), Fabri Tac, black & white pens, etc.)
 Any small items (less than 2×2 in size) that you want to incorporate into your cabinets
(OPTIONAL if you plan on purchasing small objects during our junkin' time)
You will have THREE open compartments to fill after the workshop techniques have been shared.
2 will be 2 x 2 inches
1 will be 2 x 4 inches 
Personal selection of ephemera (vintage text paper, wallpaper, stamps, etc.) 
(OPTIONAL if you plan on purchasing ephemera during your junkin' time)

 Scissors
Paint Brushes
Sewing Needles
Pencil
Paper Trimmer
Tuition for the Workshop is $775
Included in your registration: 
Four (4) full days with Mixed Media Artists
DeeDee Catron & Tina Walker
Workshop Materials
Lunch
 You can hold your place for the workshop class with a $100 (non-refundable) deposit.
Balance due by October 4th, 2022.
Workshop Registration is Non-Refundable
Health & Safety Requirements:
In order to ensure the health and safety of workshop attendees, proof of an approved COVID vaccination or confirmation of a previous COVID infection is required. 
(Please email Tina with any questions or clarifications.)
Given the above requirements, masks are not required to be worn during the workshop, but are optional at your discretion.

email Tina at adogslife13@hotmail.com to register.  
(please reference The Junkers Cabinet in your subject line)

 Tina's Home Studio is 10 minutes from Hershey, PA – Home of Hershey's Chocolate.  There are many hotels and airbnb.com in the area.
 Although the workshop ends each day at 4:00pm, the workshop space will remain open for you to continue working on your projects until 6pm each evening. 
(no teaching will occur after 4pm)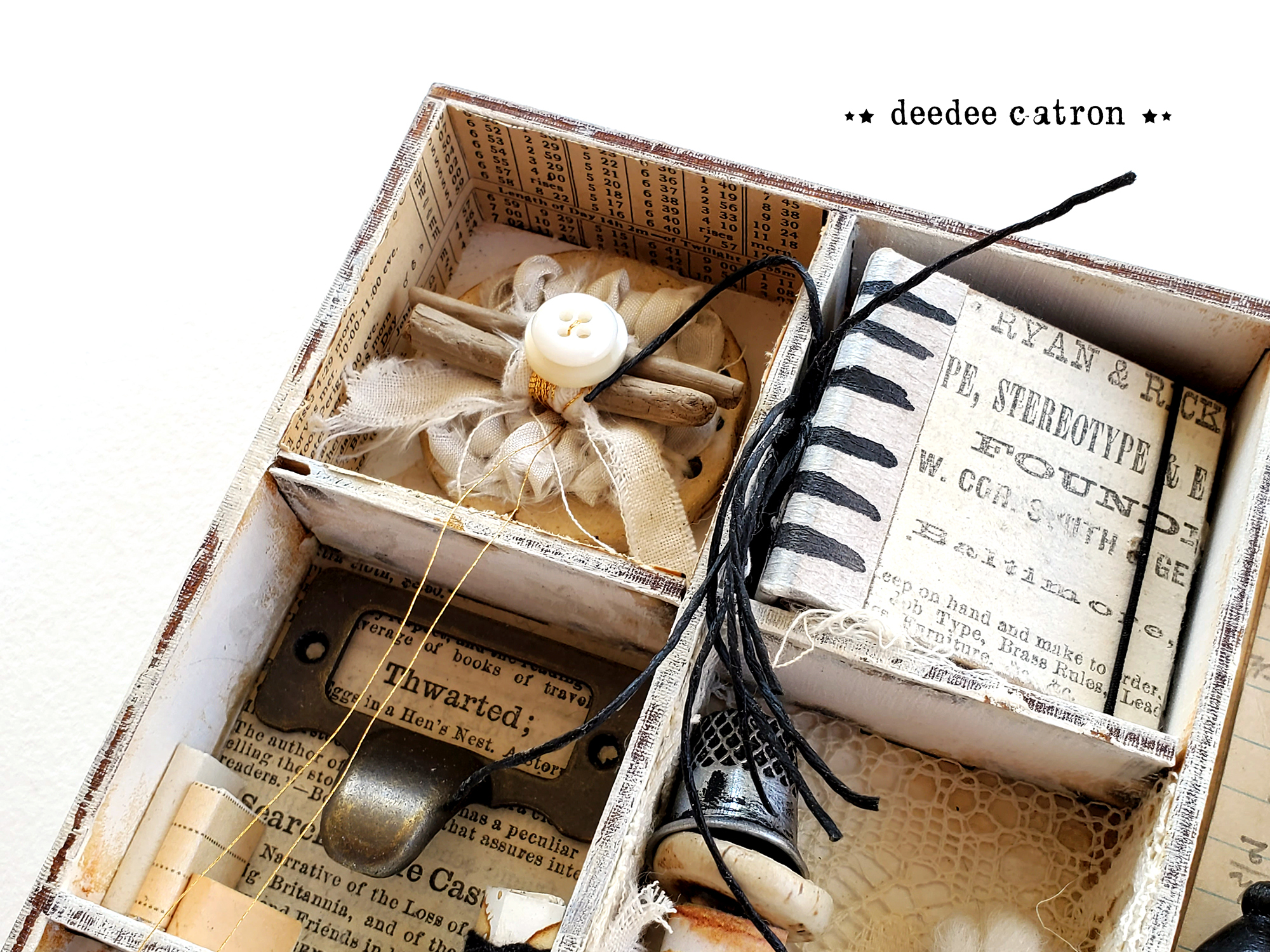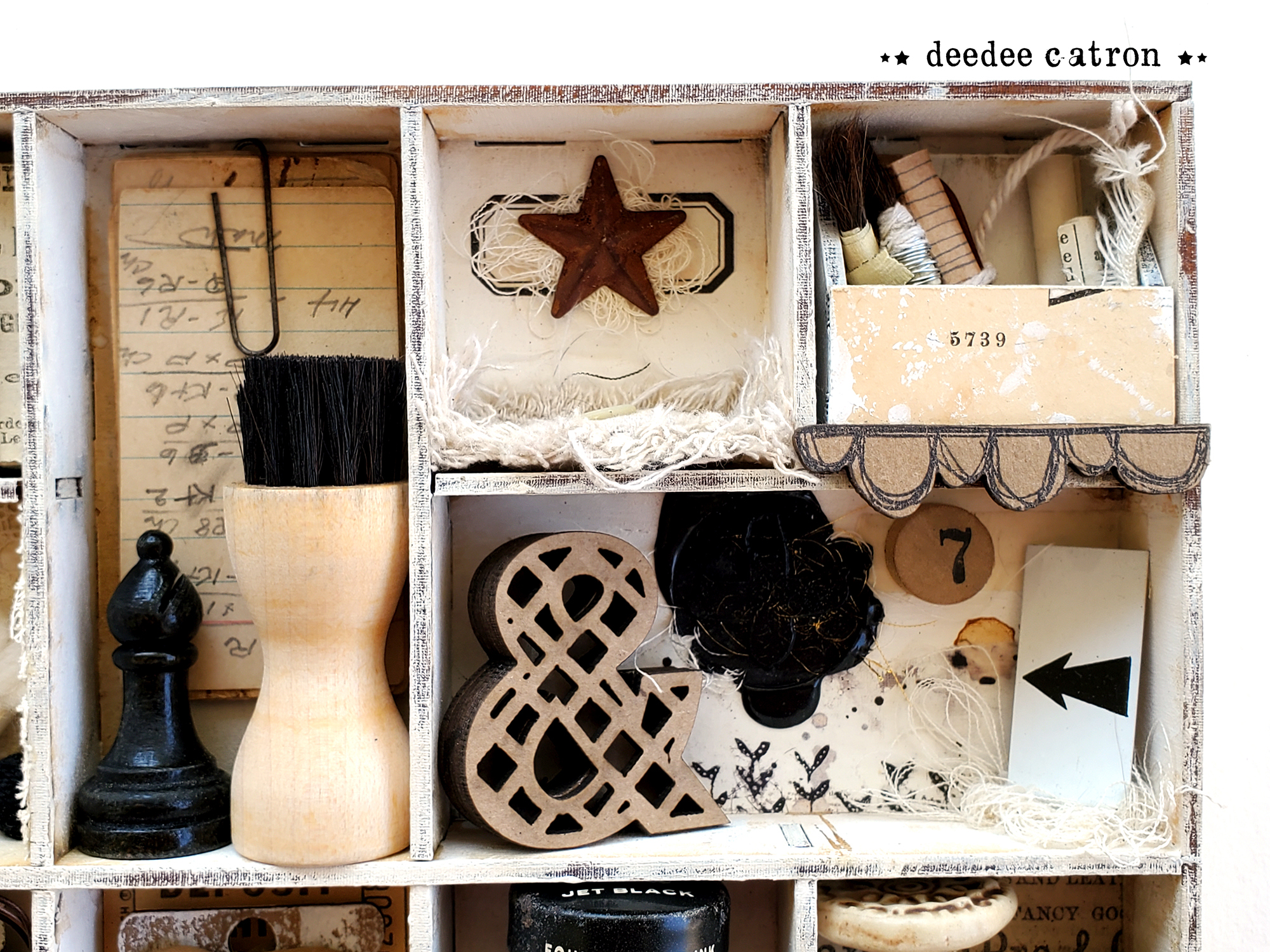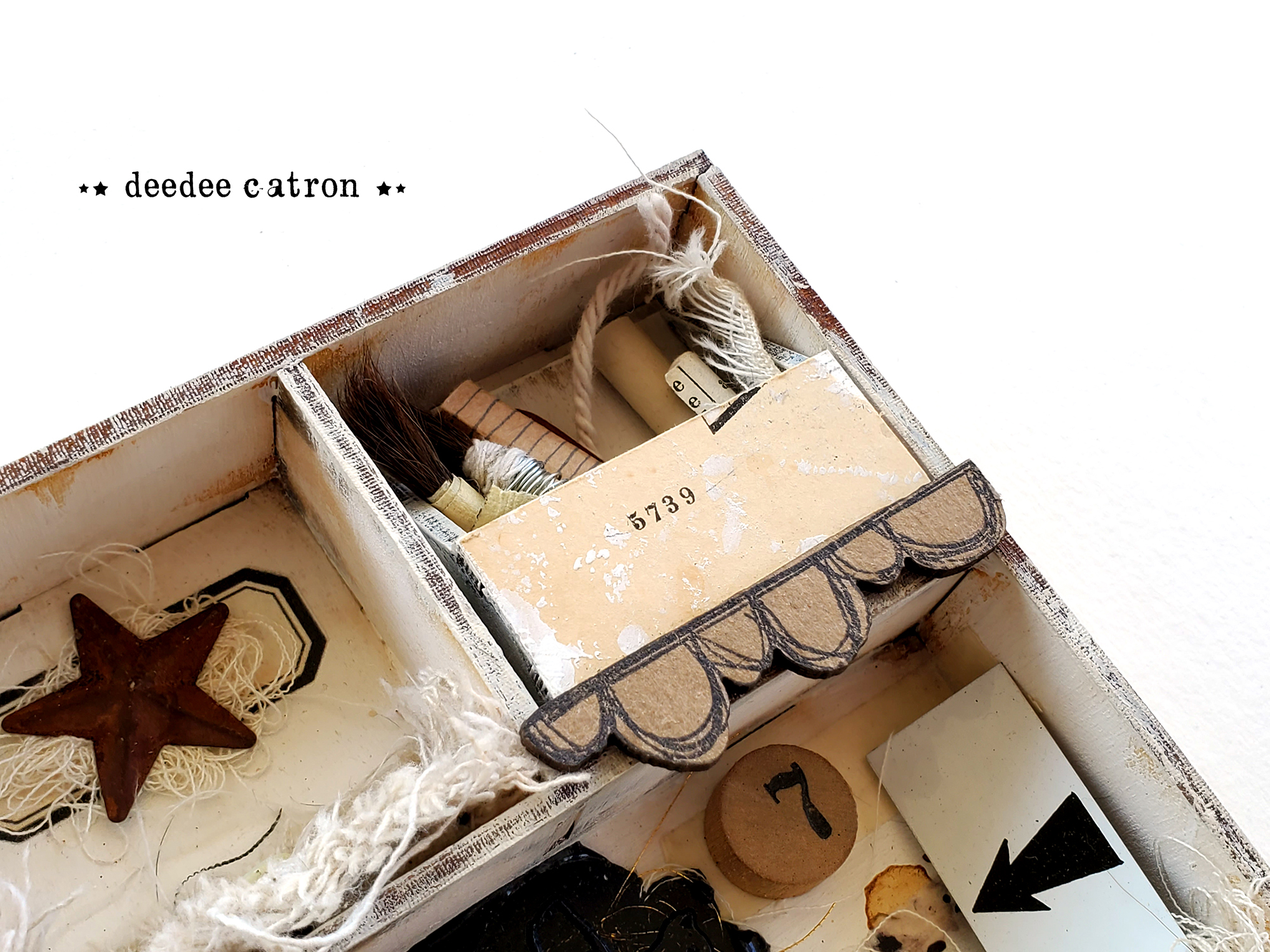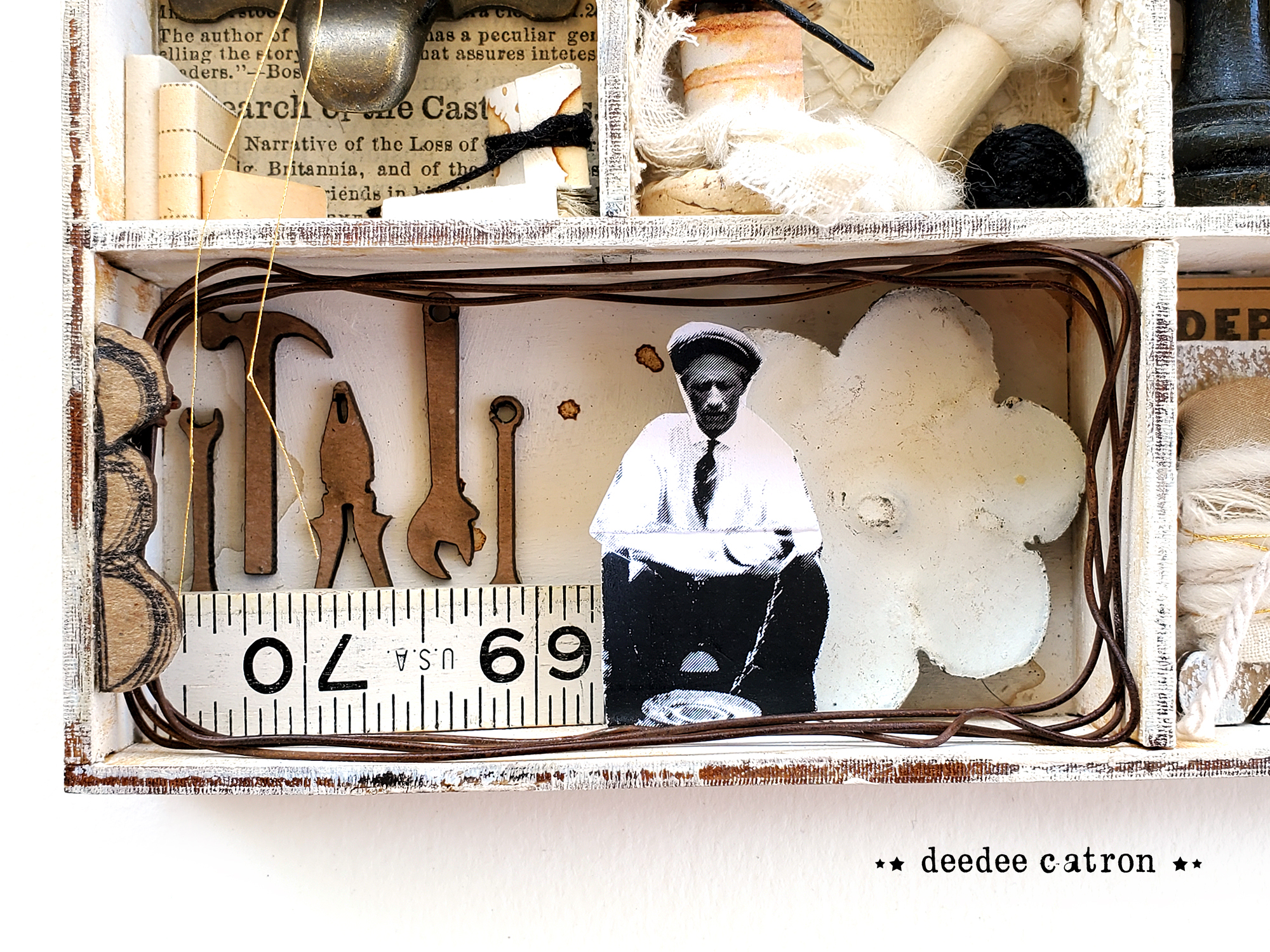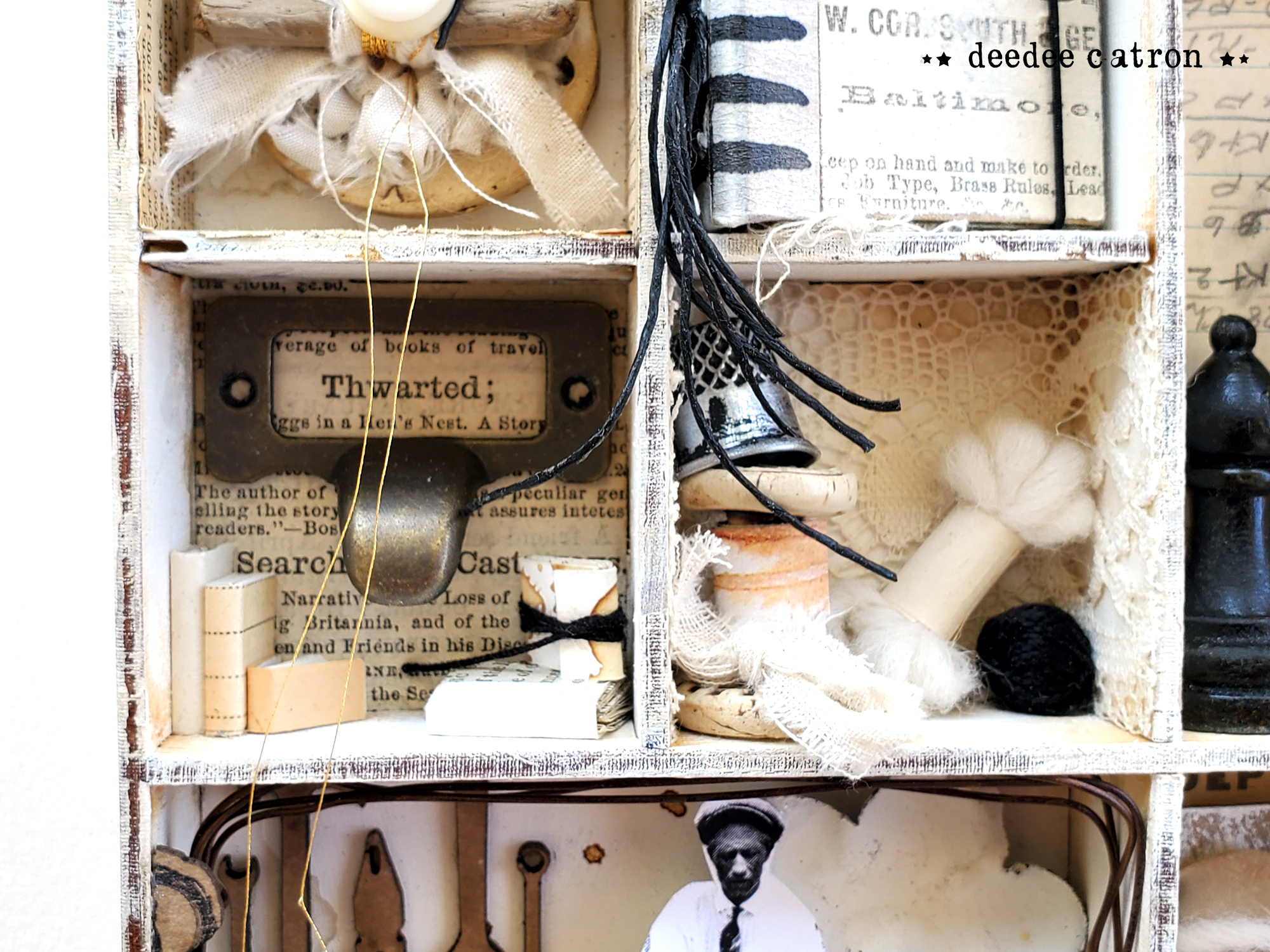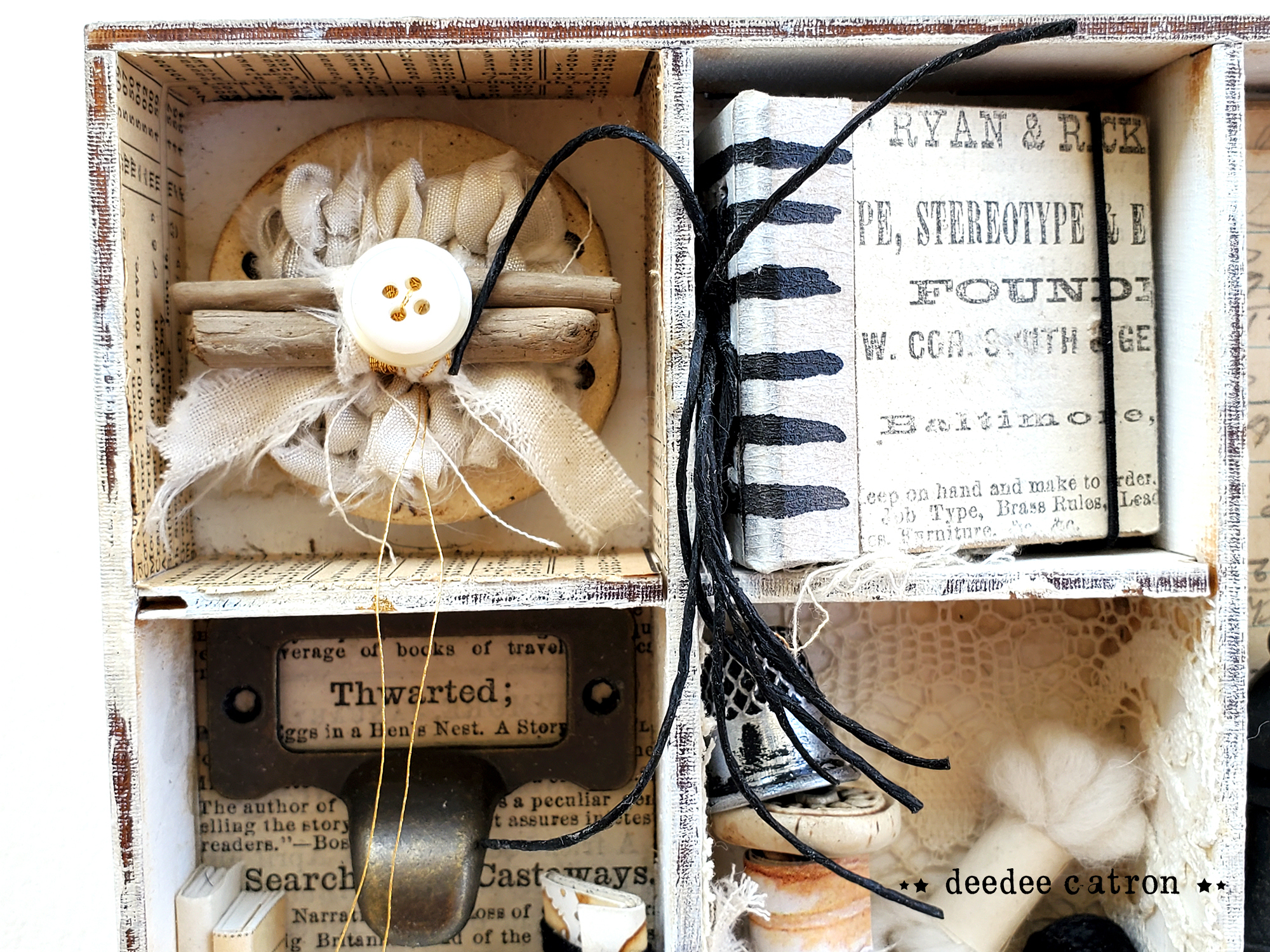 Class Samples!
made by attendees of the workshop – incredible artists from around the country